Chef
Fall in love with food from the ground
A rendez-vous with unknown pumpkin seeds and forgotten vegetables. The crazy union of sweet potato & tahini. Raw vegan cakes that will make your heart sing with joy. Here comes a different take on plant-based cooking.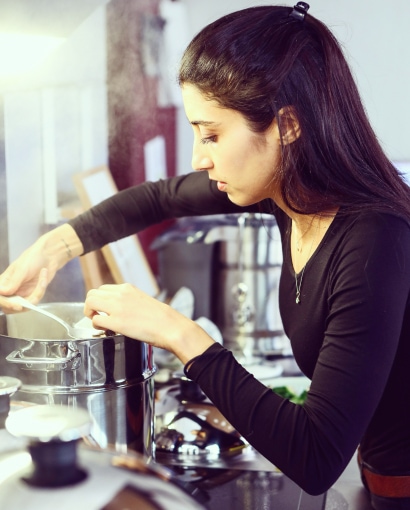 Cooking classes
Individuals
|

Companies

|

Hotels

|

Schools

|

Get your hands on new ways to cook with whole foods and super-ingredients. With a more natural approach to foods, you will discover how to give these ingredients the best role in their lives. These are workshops that leave you feeling great!
So what will be your next skill? Preparing a brunch feast, making your own vegan cheese, or nourishing the people you love most better? We can also design your own personalised workshops, just right for you.
Vegan

Gluten free

Lactose-free

In season

Intolerances-friendly

…
Contact us
Companies & luxury hotels
Spruce up your team's knowledge with new techniques in plant-based & holistic cooking.
À la carte cooking classes on request.
Latest news…
We're back from the West Coast! At the Glen Ivy Hot Springs Spa in Corona California, employees were introduced to plant-based recipes & cooking techniques to help them be more productive at work. Their objectives were to remain focused, relaxed and efficient despite their busy schedules.
FAQs
What levels?

Humbly Healthy cooking classes are for all levels, we adapt to your needs. Whether you are a beginner looking to learn new techniques and discover new ingredients, or a professional looking to find new inspiration, we cater to you. Despite our flexibility, one thing remains certain: you will learn new ways of cooking, in a warm and compassionate environment.
How long is a workshop?

That depends. They can last anywhere between 1.5hrs to 4 hrs. The duration is communicated when the workshop is announced. For home-based private classes, the duration is up to You.
For whom?

Adults, adolescents, or children (5-12 years old). The workshops are customised per age group.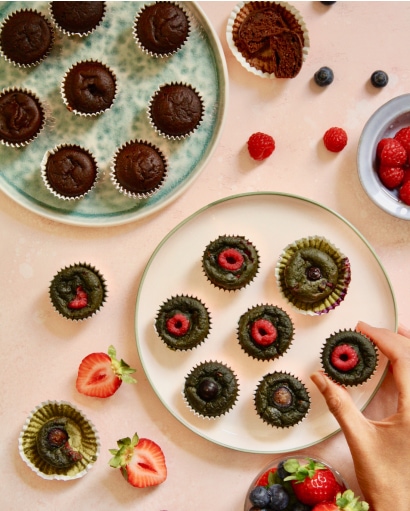 Chef & catering
Private chef
|

Catering

|

Lunch-boxes

|

We turn plants and natural ingredients into memorable treats. With a bite, you'll discover dishes that are anything but ordinary, giving you a little perspective on happiness… 

This is tailor-made serviceu, call us or write to us!

Request a quote
Individuals
We imagine menus that are just the right fit for the occasion and a treat for all your guests (gluten free, Lebanese cuisine…). From vegan desserts to energising homemade dips… you are the kind of host they will never forget!
Private chef 

Weddings

Festivities

….
Events & food demonstrations
Will it be a team building where you get to make nice creams? Or maybe a bento box picnic? Or even an unforgettable vegan gala dinner? All bets are on!
Conferences

Galas

Fitness lunchboxes

…
FAQs
Are the menus strictly vegan?

No, it is possible to introduced animal based products should you wish to do so. We can discuss this further together when developing your menu.
Where do team building sessions take place?

If you do not have a kitchen readily available in your offices, we will organise a kitchen to accommodate you.
Are you only based in Paris?

Our Humbly Healthy chef can come to You, & travels internationally. Be on the lookout for announcements and do not hesitate to contact us with further questions.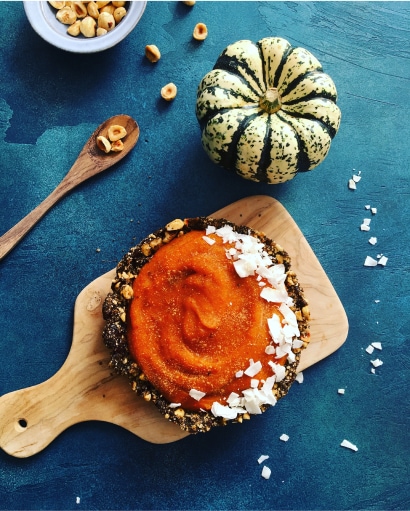 Consulting
Restaurants
|

Hôtels

|

Magazines

|

Food brands

|

Supermarkets

|

Some of the best culinary schools haven't yet gotten around to appreciating plant-based cuisine. Humbly Healthy is at the forefront and is helping companies transition towards this new way of eating.

Request a quote
Menu / recipe development
We create recipes around plant-based foods for restaurants, magazines or food brands. Our signature? A contemporary and creative cuisine that values ​​its products. Recipes can target specific needs (energy, fitness, etc.) or meet any particular constraint (gluten-free, etc.).
Trainings & Conferences
How to make the most of vegetables and other plant-based foods? How to cook healthy dishes that are truly satisfying? Do other cultures have different ways to get protein or calcium? Humbly Healthy gives your kitchen team or your audience the keys to natural and holistic nutrition.
Hotel · Restaurants · Palaces · Spa
FAQs
Who have you worked with?

Restaurants, hotels, spas, food brands, & more... We invite you to take a look at our collaborations page to discover our diverse missions portfolio in Paris, and internationally (Greece, USA, etc.)
Are the conferences & workshops strictly around plant-based foods?

No, these can be adapted to your specific needs.
What are your rates?

For pricing information, please do contact us at hello@humblyhealthy.org
Contact
There are many ways to approach plant-based eating. Please share your thoughts, questions or concerns with me, I am here to guide you.
Let's talk about it