Personalized Coach
Simply, to live better.
Taking good care of yourself: a simple mission that can change everything.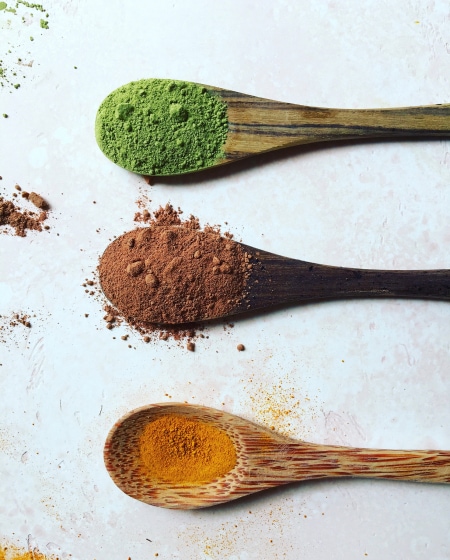 Starter Kit - Initial consultation
Physical Health
|

Energy

|

Mental Health

|

Nutrition

|

Lifestyle

|
In person or via skype, 60 mins
This initial consult is the first step towards change. You'll learn new ways to nourish your body and how to make smarter choices that will enhance your wellbeing. You'll feel energised in a way you will wish you had found before.
Together, we will identify the ingredients and habits your body & mind need to be well, to feel less anxious, to build strength, to maintain focus. 
We will find which foods & rituals are right for you. 
The session will allow you to:
 Understand holistic, whole foods, plant-based nutrition 

 Set measurable & sustainable goals to cater to your physical &/or fitness aspirations 

Learn to eat intuitively, free from frustration or deprivation

Calm anxieties, stress

Choose the right rituals to create a foundation for these new habits 

Understand subjects such as gut health & digestion (if applicable)

Help gain awareness and appease disordered eating (if applicable) 

Treat digestive discomforts (if applicable)
We will identify together the ingredients and habits your body & mind need to be well, to feel less anxious, to build strength, to maintain focus. 
We will understand which foods & rituals are right for you.
Meal plan week 1
Here's the good news: with whole natural meals full of love and zero deprivation, your days are going to take a new turn: hello energy & buh-bye stress! Buddha bowls, porridges, or even raw cakes will take good care of you in a whole new way.
Your Toolbox / rituals
Yes, we do we get caught up in the automatism & hustle bustle of everyday life, so we tend to ignore the little aches & pains that bother us. It is time to take a moment with yourself, to listen to what your body & your mind need. With your own customized toolbox, let's reconnect you to yourself, and send heaps of extra love to you. 
FAQs
What to expect?

Together, we will seek to understand what is no longer useful to you, the habits that you would like to change that influence you physically, mentally, emotionally. We will start with diet, focusing on plant-based foods that are good for your body and your mind. I can create a 'meal plan' to support you in your transition to a more serene and healthy life. But holistic coaching goes beyond food, I can examine other elements of your lifestyle that influence your well-being: sleep, exercise, social interactions, intellectual stimulation, family, work, identity .. . We can also seek to understand together your physical, emotional, energetic, mental, spiritual state, your health, for which I can provide you with exercises and tools which will help you to maintain or to find your inner balance.
Can you offer a coaching session as a gift?

Yes, absolutely! You can buy your personalised gift voucher by contacting us at hello@humblyhealthy.org The voucher is valid for 1 year. No rush. No stress.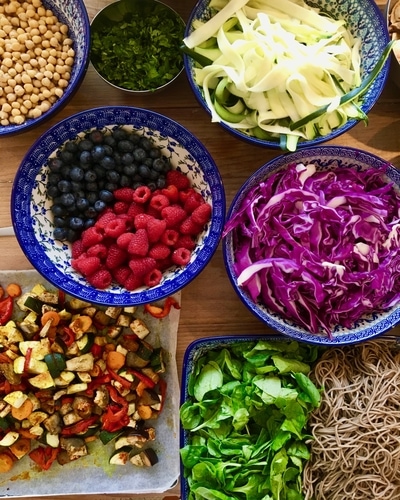 Follow up
Physical Health
|

Energy

|

Mental Health

|

Nutrition

|

Lifestyle

|
In person or via skype, 60 mins
The best habits are those you don't let go of. We're looking to instill new helpful & sustainable ones. To make them part of your new life, we'll focus on new tips, ingredients and practical knowledge with you.
Phase 2 will allow you to:
Develop further insight into plant-based nutrition 

Learn to nurture self-love & care 

Develop & practice intuitive eating habits 

Understand other subjects that may be of interest to you related to nutrition & wellbeing 

Further appease disordered eating (if applicable)

Further calm digestive discomforts (if applicable)
Meal plan week 2 to 4 
Your body wants more of that goodness! It feels good to listen to it, doesn't it? 
I'll build a customized 2 to 4 week meal plan that suitsyour life & gets you to your health goals. The cool gang is here to help: from superfoods to seasonal produce & our ancestors' secrets, we've got you covered.
Toolbox / rituals
Learn additional techniques and tips to get rid of those habits that no longer serve you. See, the kinder you are to yourself, the more connected you'll feel with the simple things that makes one happy.
FAQs
What to expect?

Depending on your main concerns, I will equip you with a complete and personalised toolbox: advice, strategies, plans so that you can eat better, feel better, & obtain more inner peace, love, self-esteem.
What are the types of tools you provide?

- Meal plans (adapted to intolerances), Ayurveda curiosity, stress and anxiety management plans, love and self-confidence plans, & more ...
For you to live confidently
in your power & your gentleness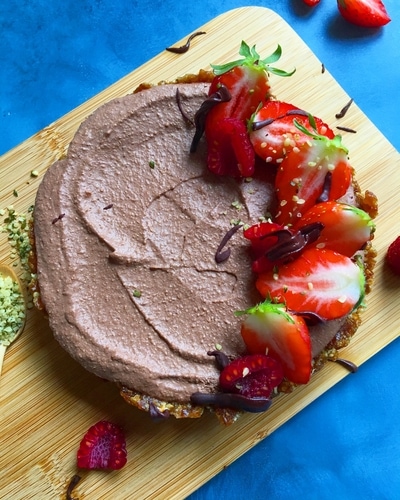 Cooking class
Plant-based
|

Gluten Free

|

Dairy Free

|

Nourishing

|

Raw

|
90 mins
Book a private cooking class for 1-3 hours with me to learn great tips, tricks & recipes (from your meal plan for example), that will help you forget industrial food and get along with seasonal natural ingredients.
Theme examples:
Buddha bowls

Quick healthy vegan dinners

Healthy <10mins snacks for on the go-go-go entrepreneurs

Healthy desserts: raw vegan cakes, 1 bowl banana bread, vegan mousses

Vegan cheese

Watermelon pizza…
Tips & ideas
There is a magical ingredient that allows you to better absorb the iron in your lentils. 
There is a better way to cook your sweet potato so it keeps its nutrients.
There is a trick to make your buddha bowl irresistible! 
I share all of my secrets with you.
Health Benefits of ingredients
Excess weight, psoriasis, bloating… we can find the right foods to alleviate your unwanted symptoms. We can also take into account your ayurveda typology to know how you react to certain ingredients, and adjust accordingly. 
Kitchen makeover
We tend to eat what we keep in our fridge & pantry, right? So why not stock up on ingredients that will help you take better care of yourself, your wellbeing?
Humbly Healthy is at your service!
FAQs
Is it possible if I do not live in Paris?

Yes of course ! We can organise sessions via Skype for instance. Contact me so that we can discuss and organise ourselves to cater to your needs and preferences.
How much does a session cost?

This depends on the amount of sessions you wish to book, their length, the logistics, etc. Please do contact me for pricing information at hello@humblyhealthy.org
Our main mantra
It's so simple, and yet, it works.
Contact
For all questions and quotation requests, please fill out our contact form.
Let's talk about it