Hypnosis
A unique & brief therapy
Ericksonian hypnosis is a form of therapy. Developed by Milton Erickson, an American psychiatrist and psychologist, in 1980, its goal is to allow the conscious and the subconscious parts of the mind to cooperate in order to find solutions that can solve your problem.
What is Ericksonian hypnosis?
This method solicits the active participation of the patient because it is based on the fact that the individual possesses within him or her all the necessary resources needed to address the challenge at hand.
A natural process: similar to watching a movie, being very focused on the computer, or on a thought.
A personal experience: the session is 100% adapted to you; you are unique, so are your experiences and your interpretation of it.
A practice that facilitates change: the answers are within you, and you will access them more easily with hypnosis.
Hypnosis allows you to reach the subconscious mind: to work on automatic behaviors that no longer serve you, vicious circles that are repeated, traumas from the past, etc.
Make an appointment on doctolib
Did you know?
The most renowned doctors explain that our subconscious controls more than 90% of our decisions, our actions.
Why practice Ericksonian hypnosis?
anxieties | compulsive eating | inner child work | fears & phobias
Do you want more inner peace?
Want to enjoy your life more?
Do you want to free yourself from vicious circles or behaviors that no longer serve you? Which affect your well-being?
Do you want to cultivate serenity, stability and inner security?
Do you want to finally get started on your projects and not wait any longer?
Make an appointment on doctolib
Questions & Answers
Where are the sessions?

Currently the sessions are mainly done in the comfort of your own home (in Paris or Dubai) or virtually. It is possible for the session to take place in a practice in the 15th arrondissement of Paris. Depending on what suits you best, I will provide you with additional information.
Rates & refunds

90€ per session, I invite you to inquire with your insurance company for reimbursements. More and more insurance services are reimbursing short-term therapies or alternative medicine.
How do I pay for my consultation?

In cash, check or bank transfer.
How many sessions do I need?

It depends on your goals or issues.
Spoken languages

French, English, Spanish and Arabic.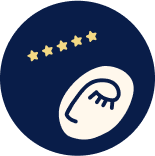 Emma K.

"I can safely say that Sarah's method is unlike any other. Her holistic approach includes all aspects of life and will help you learn a lot about yourself."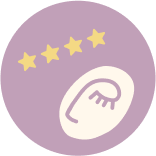 Lea B.

"I didn't think I was receptive but everything changes when you hear Sarah's hypnotizing and soft voice. She is a very attentive and professional practitioner. I recommend her 100%!"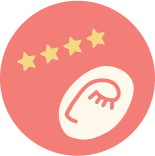 Pauline D.

"Today I feel like I have taken a step forward, and this is thanks to you Sarah. I really appreciated your attentive listening and positive energy."
What is a hypnosis session like?
1. Before your appointment
Whatever your method of making an appointment, your first hypnosis consultation with me will be preceded by a brief telephone conversation in order to prepare for the session.
After having asked you about the reasons for your visit, I will explain how I can help you and give you all the practical information for the smooth running of your session.
Make an appointment on doctolib
2. When you arrive at the office
I will explain how a session works; I am here to listen to you and reassure you.
We will further clarify your needs, your request, the reason or reasons why you came to see me.
3. During the hypnosis session
At no time will you lose control of yourself.
I am simply here to guide you through your own inner world, in complete safety, so that you can discover the keys to change within yourself, the resources you need, the solutions that will allow you to live better.
4. At the end of the consultation
Depending on your request and the course of the first session, we will resume an appointment if necessary.
There is no need to talk about the session again, the work is already done and the wheels of change are already turning within you. However, you can share your feelings with me if you feel the need.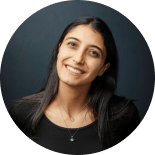 Your hypnotherapist, Sarah Safarian
Trained in one of the most renowned school for hypnosis in Europe (Psynapse), Sarah accompanies you on your journey to living a healthier & happier life.
Découvrir d'autres aspects de mon parcours
Why did I decide to become a hypnotherapist?
For a long time I waged war on myself internally, I fought to get better, but since the work was above all on a conscious level, this did not translate concretely into my everyday life. I was frustrated, I felt like I was always wating, feeling so stuck.
I then decided to do a couple of hypnotherapy sessions, and it changed my life. I freed myself from many vicious circles, I found lightness, inner serenity, confidence, and I was able to let go, of a lot,  FINALLY.
My goal is to accompany you with this practice that has relieved me so much. I truly  believe in it and that is what makes all the difference.